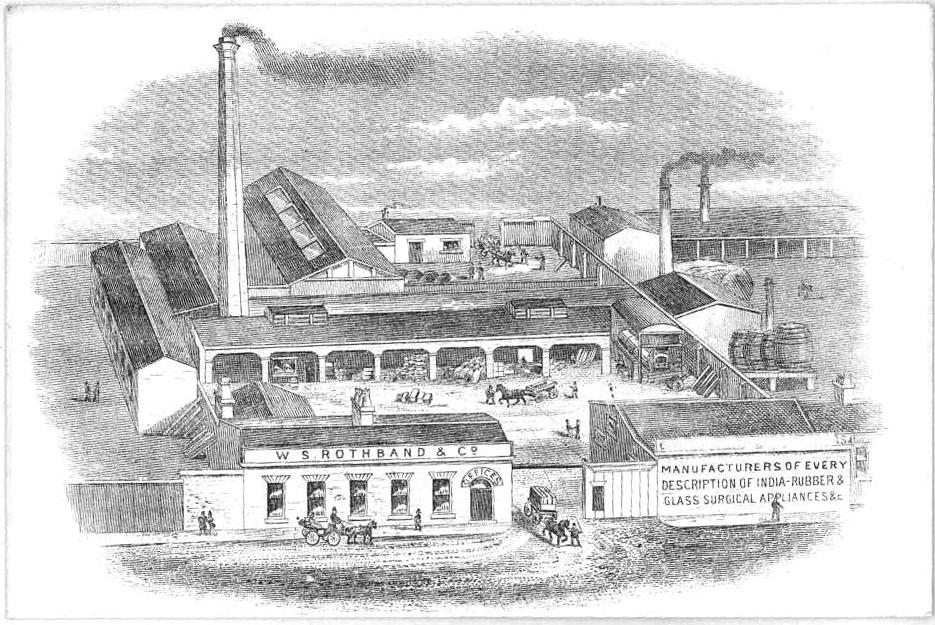 Manchester Born and Bred
---
Rothband started life in the Manchester home of "W.S" himself
Manufacturing small makeup/sponge
bags from waterproof cloth ("guaranteed not to crack"), using a readily available work force. Recent
research however, may point to an earlier start in 1840, under a different name, but certainly with the
same product range.
Rubber sheeting, ("WSRM" trademark) for bed protection, was the mainstay of the business by the turn of the century and continued to be a major line, selling all over the world and to "poor institutions, sanitary, lunatic asylums, delinquent schools" and most popular hospitals in the UK until the 1950s.

A Diverse Portfolio of Healthcare Products
---
When the Company was incorporated in 1954, the Memorandum still allowed for the selling
of "glass eyes, false legs and surgical pre-requisites", although this side of the business declined
after the birth of the NHS.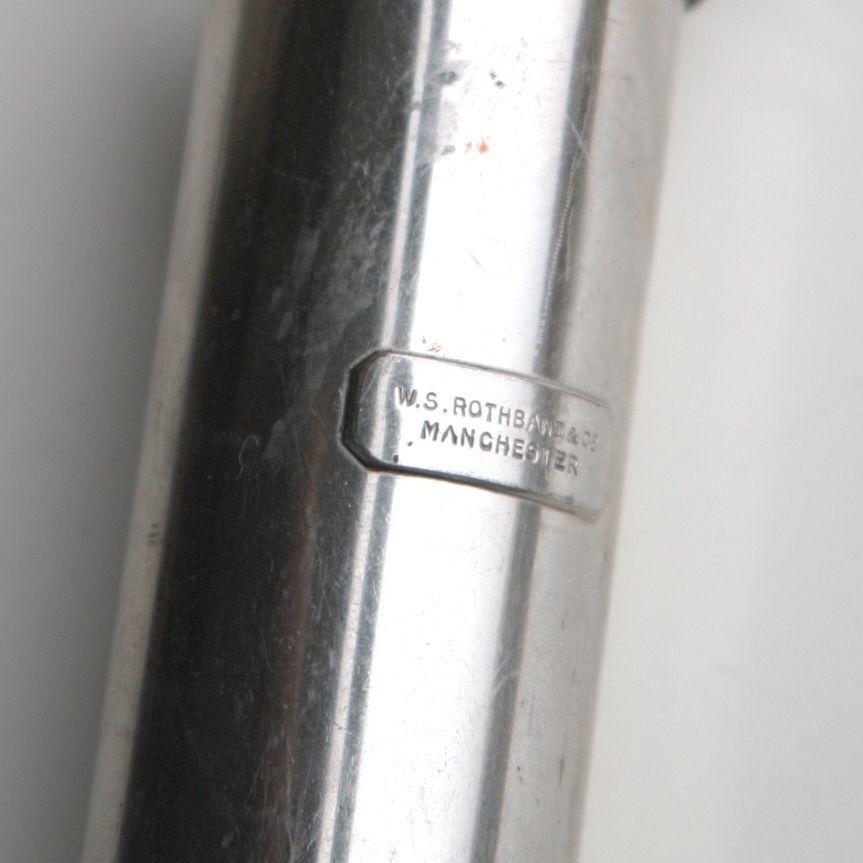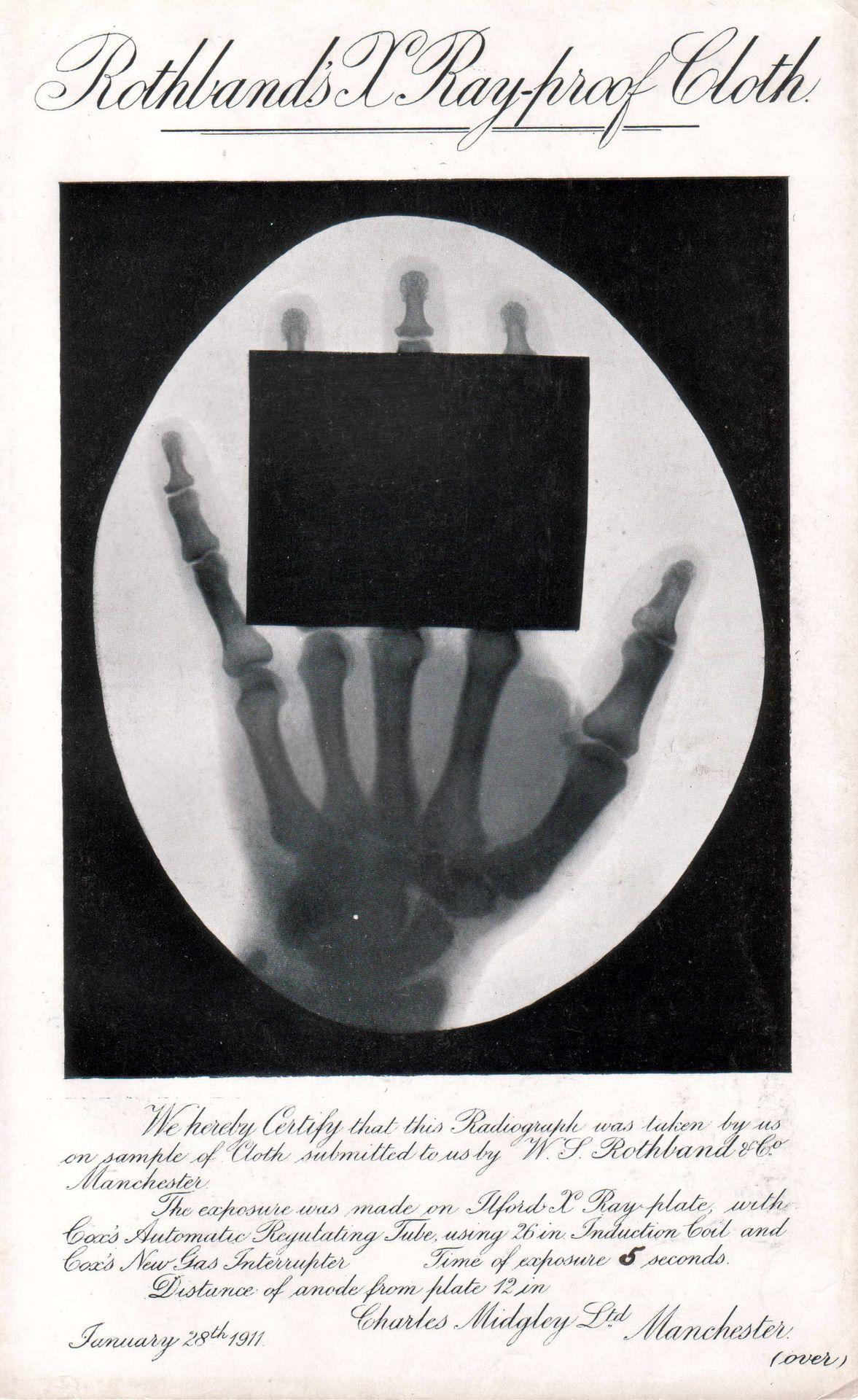 The Birth of Lead Rubber
---
Around 1910 a relative working in the rainwear industry with a chemistry background introduced the idea of leaded rubber for use as an "X-RAY CLOTH" – hence the Rothband lead apron was born.
The earliest surviving sales literature is dated 28th January 1911; the "proof" radiograph is reproduced here, together with an early example of our catalogue. Unfortunately, we cannot claim to have protected Rontgen, but we know of no other current manufacturer with a longer history in the field.
Early Designs
---
Although some early designs are still familiar to products available today.
Other garments had a more comprehensive approach to protection.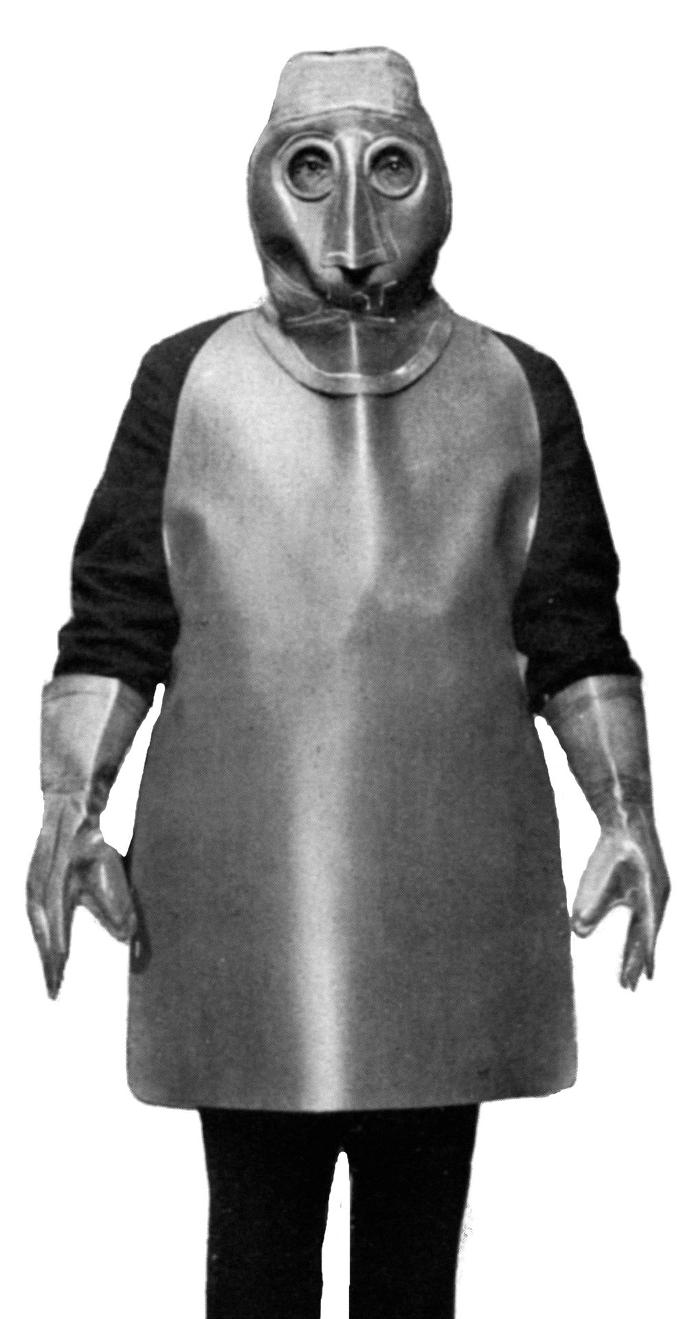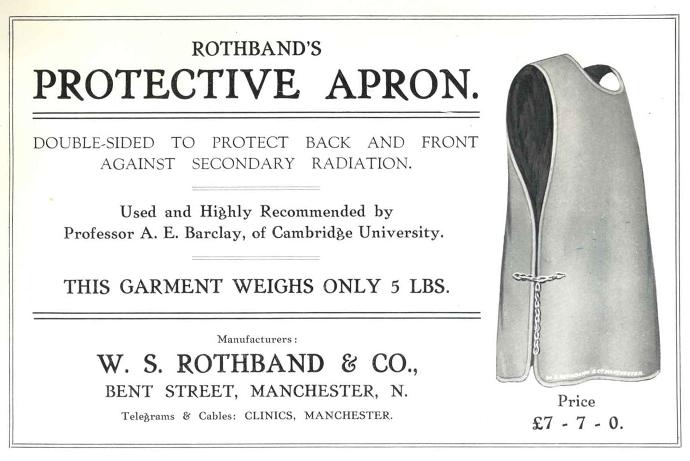 A Catalogue Company from the Beginning
Our catalogue remains an important part of our business model, and its something we have been producing since 1910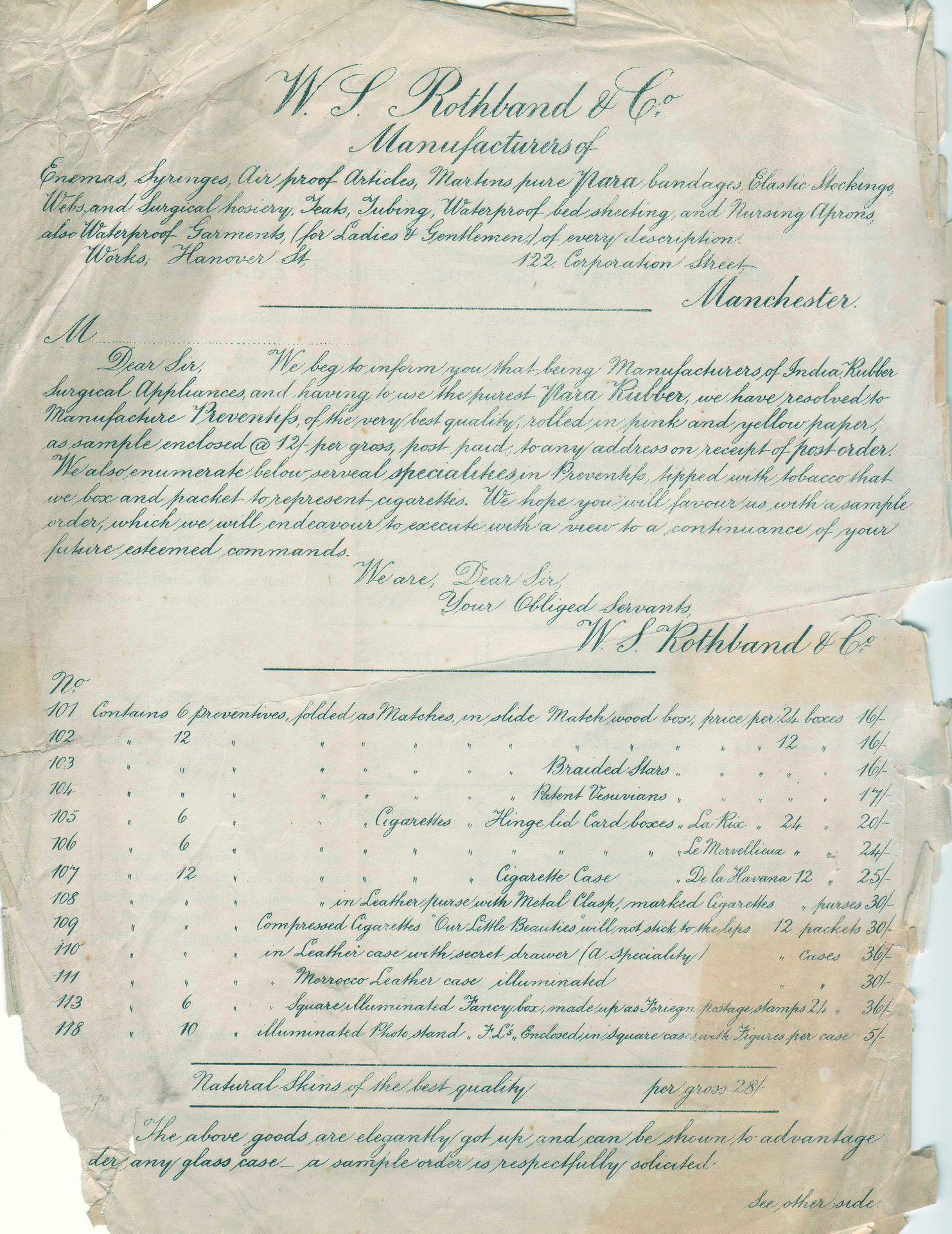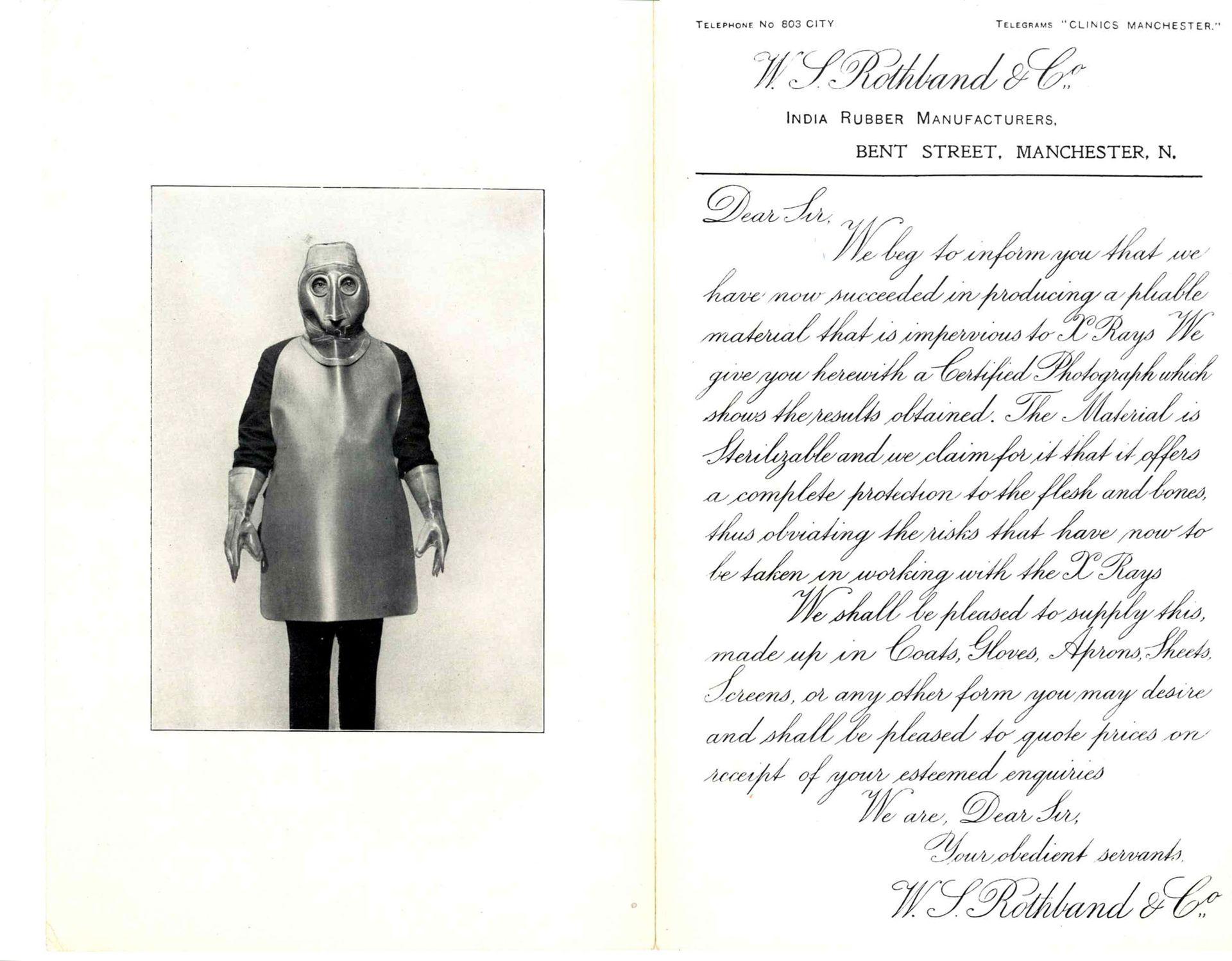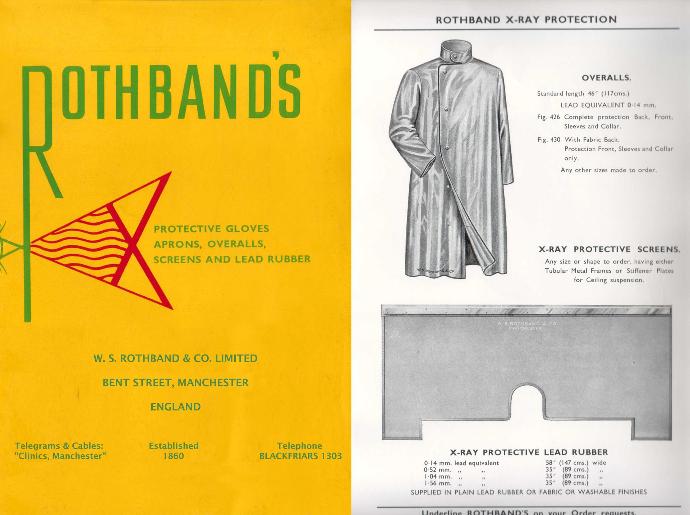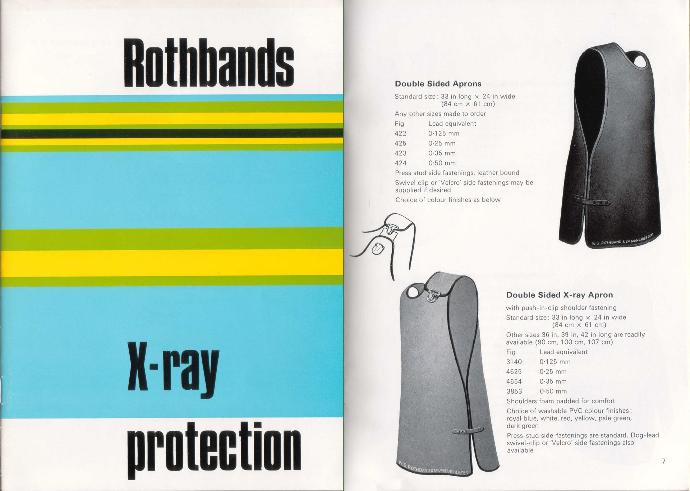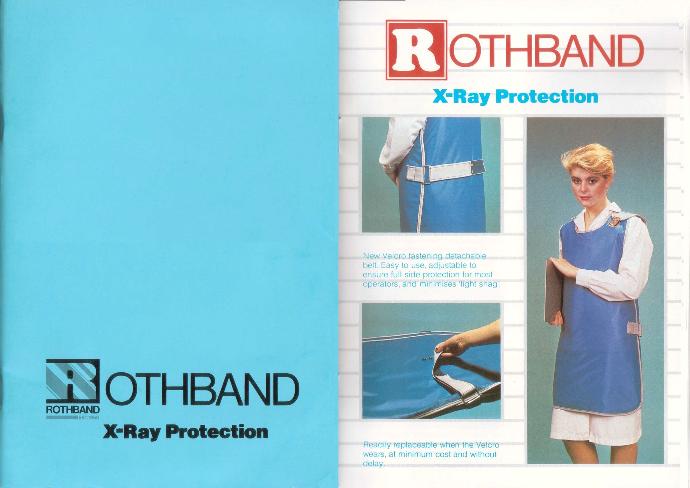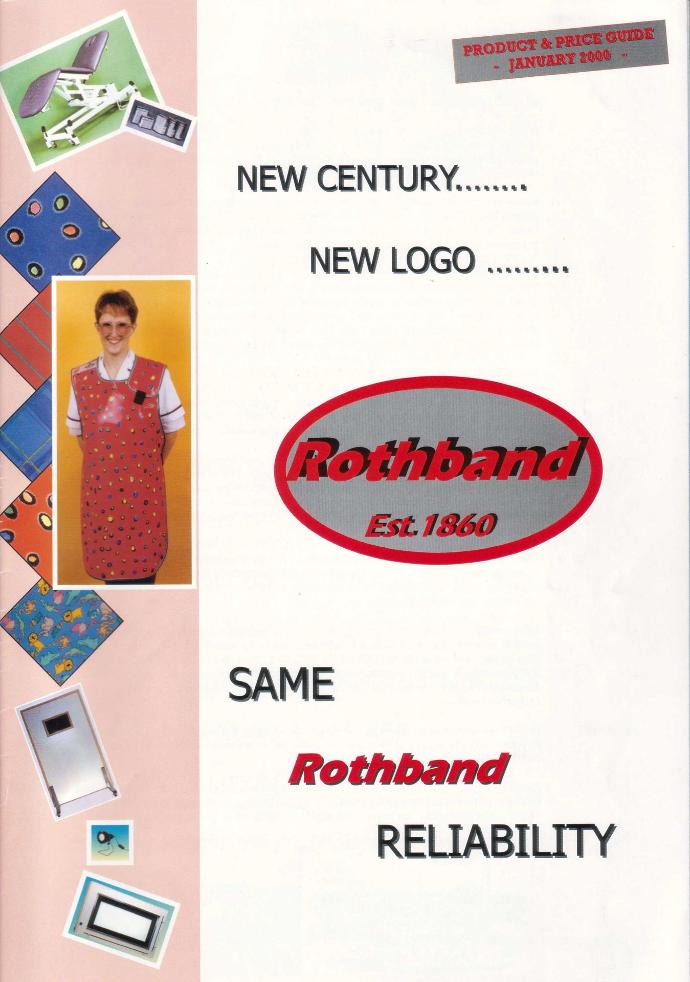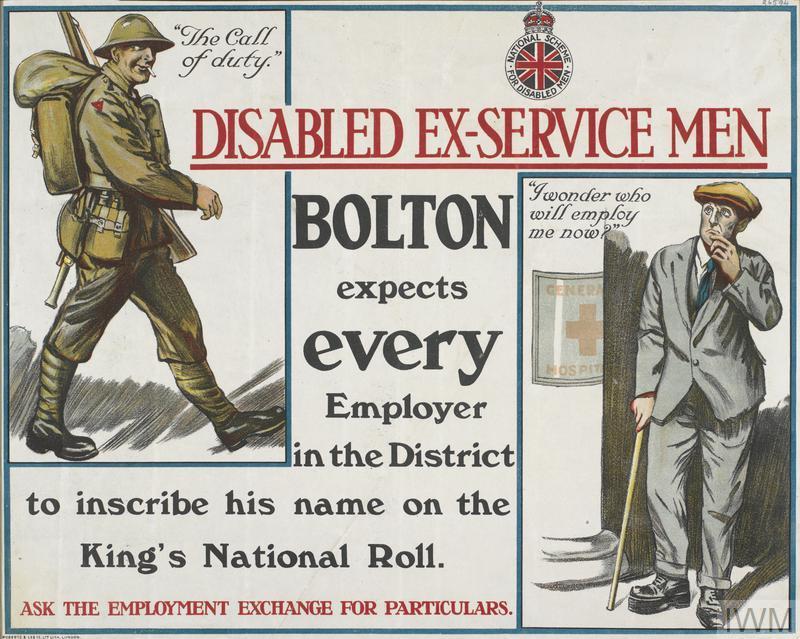 A History of Benevolence
---
Almost two million men who had served in the First World War returned to Britain injured and permanently disabled. These vast numbers meant that the issues faced by the disabled were suddenly incredibly visible to the public, and the idea that they were a burden on society began to shift.
With no welfare state, it was the work of individuals campaigning for the rights of disabled ex-servicemen that led to a national scheme that would guarantee them employment on their return to civilian life.
One of these individuals was Henry Lesser Rothband, who was born in Austria in 1853, and lived in Broughton in Salford when he moved to Britain.
Henry began campaigning for an employment scheme for disabled ex-servicemen in 1915, issuing pamphlets detailing his proposals for a "royal roll of employers willing to employ one or more disabled men, that is to say, a permanent guarantee of employment embodied in book form and distributed to all employment agencies, and not a mere agency itself." Excerpts from these pamphlets frequently appeared in issues of the Manchester Guardian.
Mr Rothband wrote all of his ideas for the scheme into a book entitled "Employment of Disabled Sailors and Soldiers", published in 1917.In clarifying the scheme's principles in a pamphlet in 1918, he writes: "if the State had a right to take men from their civil employment into the service of their country, it has a corresponding duty to restore these men to civil employment when it has no longer need of them in the Army."
Finally, in 1919, Rothband's ideas became a reality under the name the King's National Roll Scheme , with King George V issuing a special proclamation appealing to employers to support it. The Scheme called for five percent of every business to be reserved for the employment of those who had been disabled in the First World War.


Employers who fulfilled this quota were permitted to use what became known as the 'Seal of Honour' on letter heads etc. This became a symbol of patriotism, so companies were proud to use it, making it an incentive for others to follow in joining the scheme. The scheme was also given more tract when the government announced that when giving out contracts, those enrolled in the scheme would be prioritised.
Disabled Persons (Employment) Act

In November 1919, the Manchester Guardian reported that 7000 firms were on the National Roll, and that these undertakings covered 1,100,000 workpeople, and would guarantee employment to nearly 70,000 disabled men.
The King's National Roll Scheme was maintained and remained active until 1944, when it was replaced by the Disabled Persons (Employment) Act , which said that preference would be given to disabled persons who had served in the armed forces. The sch eme therefore not only fulfilled much-needed short term goals, but also paved the way for wider discussion on the needs of disabled veterans , and the State's responsibility in providing for them ​ ​ ​ ​ ​ ​ ​ ​ ​ ​ ​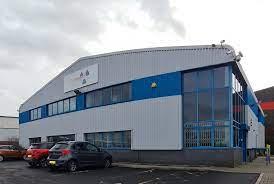 Now and into the Future
---
In more recent history, we have attained ISO 9001 status and continued to grow by bringing on board new technologies and diversifying our product lines to meet the needs of the modern medical imaging environment.
In 2015, the company transferred hands from the Rothband family to the Dixon family, a husband and wife team of Diagnostic Radiographers, who continue to play an active role in the companies continued development.
In 2023, the company will be moving closer to Manchester as it moves into a new purpose built manufacturing facility.

To install this Web App in your iPhone/iPad press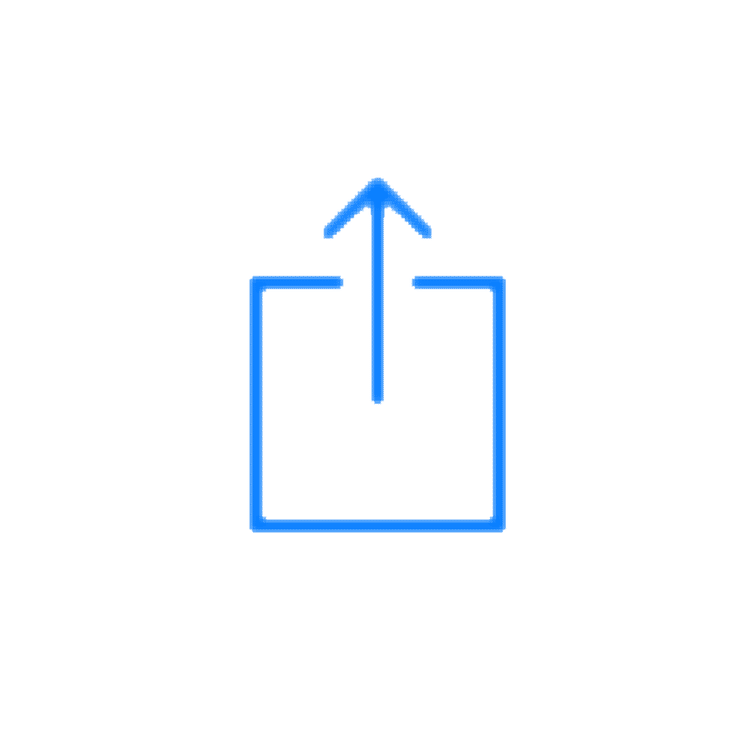 and then Add to Home Screen.